the joyful harp
music for every occasion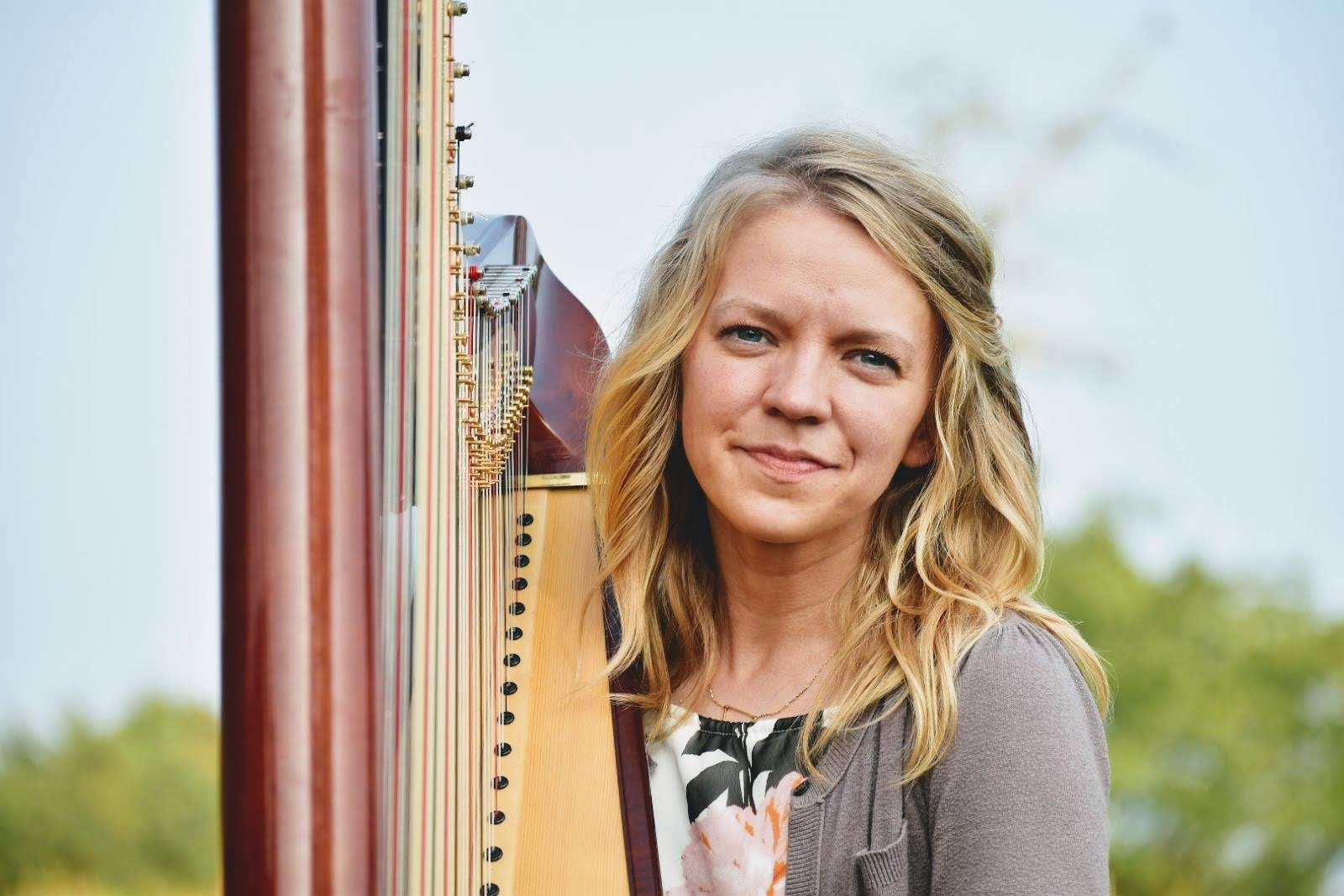 Music is a compelling and irresistible communicator. It's an unspoken language that touches your soul.  I love this art of communication and enjoy creating an atmosphere that connects with your audience and transforms the ordinary into something completely special. 
"Where words leave off, music begins."
― Heinrich Heine 
Harp music can bring a lovely atmosphere to almost any wedding, reception, open house, party, celebration, or business function. My repertoire includes many different styles of music including classical, romantic, popular, Celtic, sacred, and holiday selections.
Personally, I love music that is recognizable and relatable. It's an incredible experience to connect with a listener and see them soak music into their soul. Though neither of us have spoken, I feel that I have been able to reach out and at the same time know that it has just touched their heart. 
My rate is $250 for the Longview & Tyler areas. I do travel so please contact me for a customized rate for your special event.
My rate includes up to 3 hours of music if desired. Please note that my rate cannot be prorated for shorter events.
If needed, I can plug my harp into your venue or DJ's sound system. I can also bring my own system for amplification. 
Means the World
"I just wanted to take a minute (after I have caught my breath) to tell you how wonderful you were at my daughter's wedding.  I can't tell you how many compliments I received telling me how wonderful and gracious you were.  That means the world to me.  Thank you so much for your time and for your beautiful talent that completed my daughter's ceremony."
~ Judy S.
Highest Endorsement
"I heartily recommend Cherith Hendrich to any who need a good harpist.  Her technical skill is remarkable, and her attitude is fantastic.  She has always been diligent to practice whatever I have thrown at her, and some of these have been very difficult.  She is conscientious to come early to be sure she is in great tune, and is clear-headed in every regard.  Highest endorsement!"
Dr. Jim Taylor, Director of Fine Arts
LeTourneau University
Angels in the House
"Your performance on Thursday was flawless. You are a joy to meet and hear the gift God has given you. Thanks for making my holiday spirit soar. I'm enjoying the Christmas CD that I've had for a couple of years. Sounds like angels are in the house."
~ Gail C.
Creative
"Your playing is delightful, and artistically creative."
~ Tim M.
Blessed
"It is always an honor and a great blessing to have you here. Many were blessed and hearts were affected by the wonderfully presented music. The repertoire was excellent, and so well placed on the program."
~ Larry D.